PROJET CULTURE ET LIEN SOCIAL 2022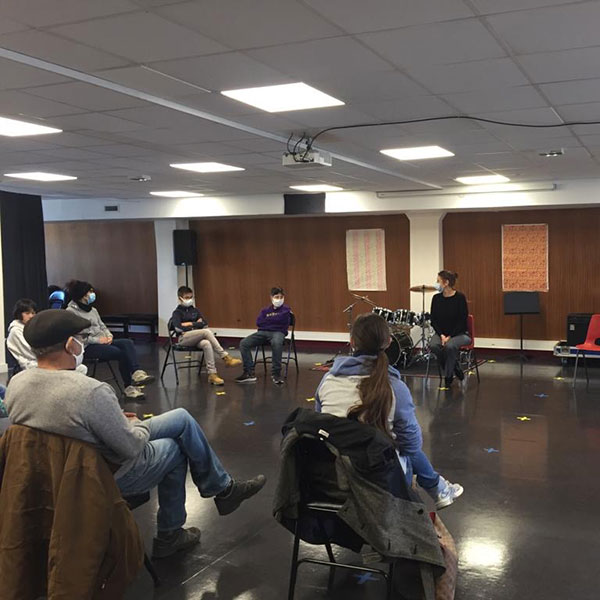 Soundpainting workshop (2021) © FSD
PROJECT CULTURE ET LIEN SOCIAL 2022
Supported by DRAC Île-de-France
Choral singing course as part of the 2022 Saint-Denis Festival concert at the Basilica on Thursday June 16th 2022 with the Ensemble Cappella Mediterranea conducted by Leonardo García Alarcón and exploring Bach's cantatas.
2022 pilot structure :
Seine-Saint-Denis Restos du Cœur
Other participants :
• Parcours Réussite Educative de Saint-Denis
• Union des Artistes d'Épinay-sur-Seine
• Group (TBC) from Stains or Villetaneuse
Project events :
• Soundpainting workshops with the Ensemble Amalgammes (conducted by Christophe Mangou)
• Singing workshops with Marie Favier (mezzo-soprano)
• Guided tours of Île-de-France cultural venues
This course has been in place since 2014. Previous events :
• Fado in 2021 and concert on June 22nd with Ana Moura and António Zambujo
• Soundpainting and pieces by Strauss and Rachmaninoff in 2020
• Soundpainting and Résurrection – Mahler 2 to open the Festival in 2019
• Gurrelieder by Schönberg on June 26th 2018 at the Saint-Denis Festival in 2018
• Requiem d'Anne de Bretagne by De Févin performed by the Doulce Mémoire ensemble in 2016
• Hildegard von Bingen in 2014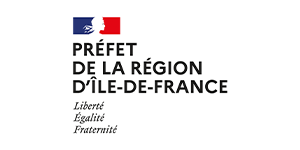 VOCES 8 AVEC 15 CLASSES DE COLLÈGES DU TERRITOIRE (SAINT-DENIS, VILLETANEUSE, SAINT-OUEN)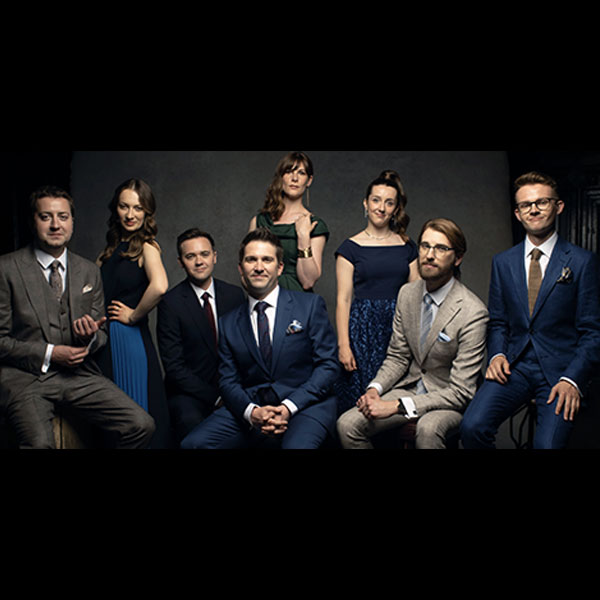 VOCES 8 WITH 15 CLASSES FROM COLLÈGES IN THE TERRITORY (SAINT-DENIS, VILLETANEUSE, SAINT-OUEN)
This year the Saint-Denis Festival has joined forces with the British vocal ensemble Voces8 to introduce secondary school students to choral music. The Voces8 vocalists and their conductor Paul Smith will share their training method for singing with students from 15 classes.
This original teaching method allows children to develop their musical culture and practice choral singing. The 360 pupils involved in the project will also be accompanied on stage by 8 professional artists. The workshops are conducted by the artists in English, giving them the opportunity to practice the language in concrete situations.
Warming up the voice, the body and the mind with body percussion and sound effects…: the VOCES8 artists intervene three times during the year, with the teaching teams taking over between each highlight to reinforce the children's learning of the programme.
In collaboration with the association Sing'in.
The community project will end with a concert :
• Tuesday June 2022 at Saint-Denis Basilica as part of the Festival.
Please contact Béatrice Noiset to book tickets to the free concert
15 classes from all years in 3 local secondary schools are taking part in the project with Voces8 :
• Collège La Courtille in Saint-Denis
• Collège Lucie Aubrac in Villetaneuse
• Collège Joséphine Baker in Saint-Ouen