LOCAL ASSOCIATIONS AND BUSINESSES
Les bénévoles : relais du Festival et accueil du public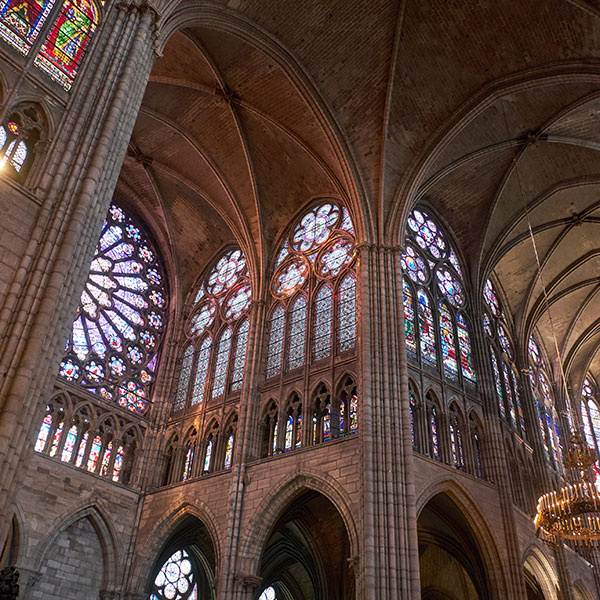 conference before the concerts
History of music in the Basilica
June 1st – 7pm – High choir of the Basilica
Since the Middle Ages and until today, music is present in the Basilica. Musicologist and journalist Laure Dautriche looks back on the great moments that have marked this history.
Laure Dautriche is a musicologist and journalist at Europe 1 since 2009, in charge of subjects concerning heritage, history, science and the environment. She has a degree in musicology and modern literature and is also a violinist. She is the author of Ces musiciens qui ont fait l'Histoire (Musicians who made history), in which she tells how great musicians have maintained relationships of admiration, seduction or opposition with the powerful.
Free on reservation. Information from the ticket office 01 48 13 06 07.
Partenariat avec les médiathèques de Plaine Commune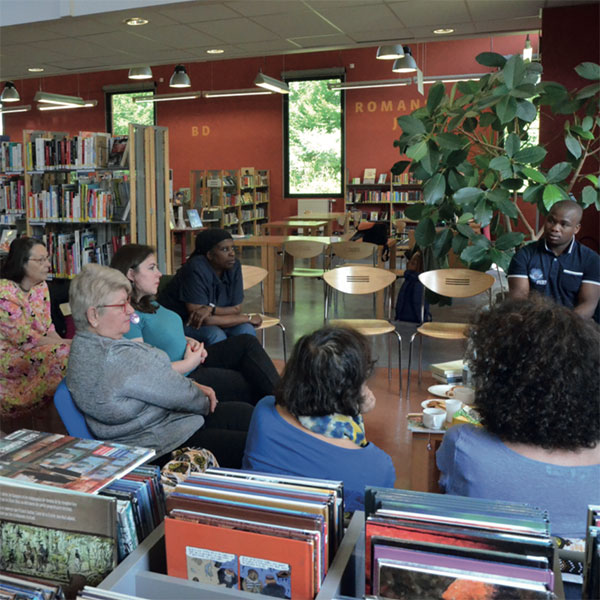 PARTNERSHIP WITH PLAINE COMMUNE MEDIA CENTRES
• Behind the Scenes of the Festival at Saint-Denis Médiathèque du Centre-Ville (TBC)
• Meet & greets with Metis artists at the Plaine Commune network's media centres
Partenariat avec le cinéma l'Écran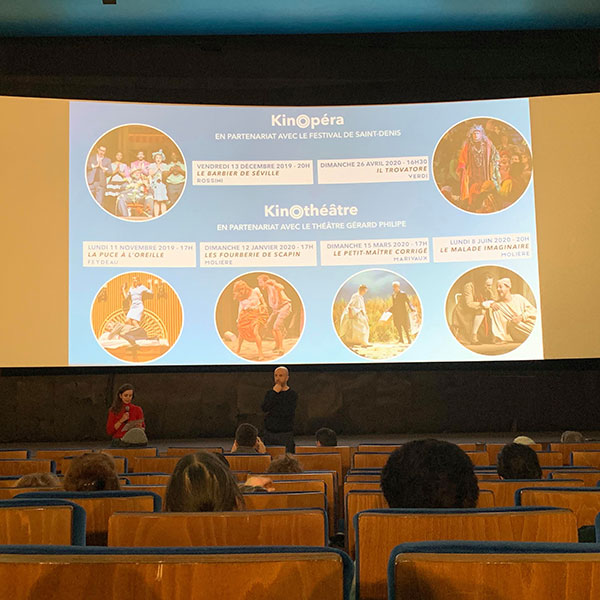 PARTNERSHIP WITH L'ÉCRAN CINEMA
Kinopéra : Opera films at L'Écran
• La Traviata, Giuseppe Verdi – Conducted by Michele Mariotti, with Pretty Yende and Benjamin Bernheim, December 17th 2021, 7.30pm
• Les Noces de Figaro, Wolfgang Amadeus Mozart – Conducted by Gustavo Dudamel, April 3rd 2022, 4pm
Concert O Cinéma
As part of the concerts for primary schools, a session paired with a film screening at L'Écran in Saint-Denis in March 2022 for several classes
Partenariat avec les associations locales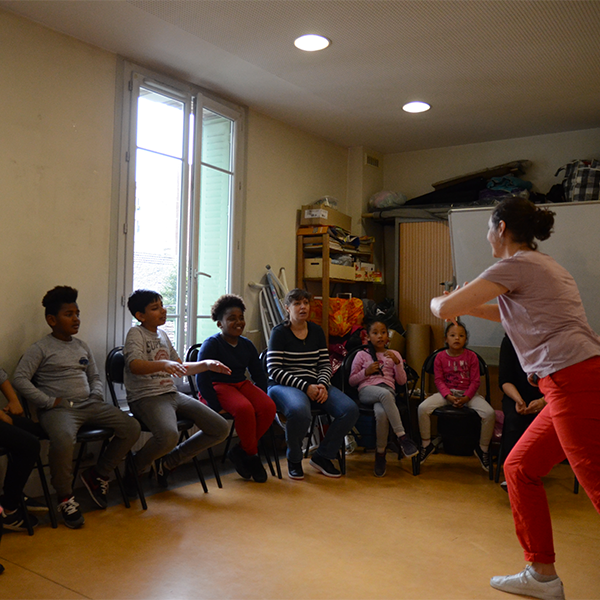 PARTNERSHIP WITH LOCAL ASSOCIATIONS
Concerts dans les maisons de quartier de Saint-Denis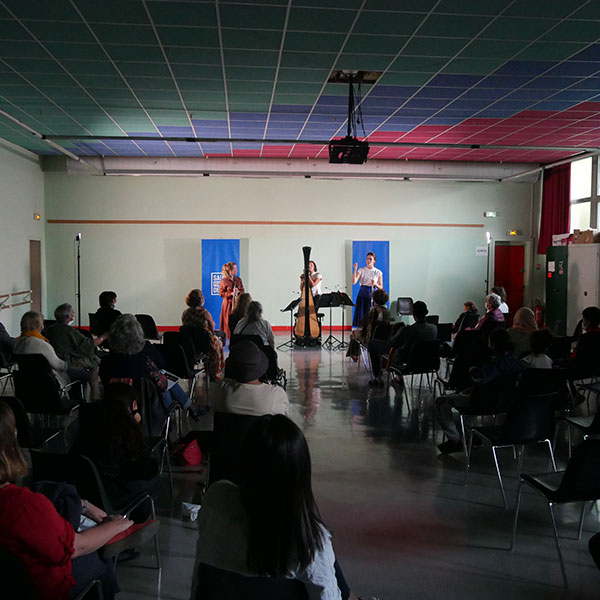 Concert quartier à Saint-Denis (2021) © DR
SAINT-DENIS MAISONS DE QUARTIER CONCERTS
5 concerts will be held at the Saint-Denis Maisons de Quartier in September and October 2022: Floréal, Romain Rolland, Sémard, Franc Moisin and la Plaine
3 concerts with Pôle Sup' 93 students
2 concerts with Le Concert de la Loge conducted by Julien Chauvin (ensemble in residence)

Upcoming dates
Les bénévoles : relais du Festival et accueil du public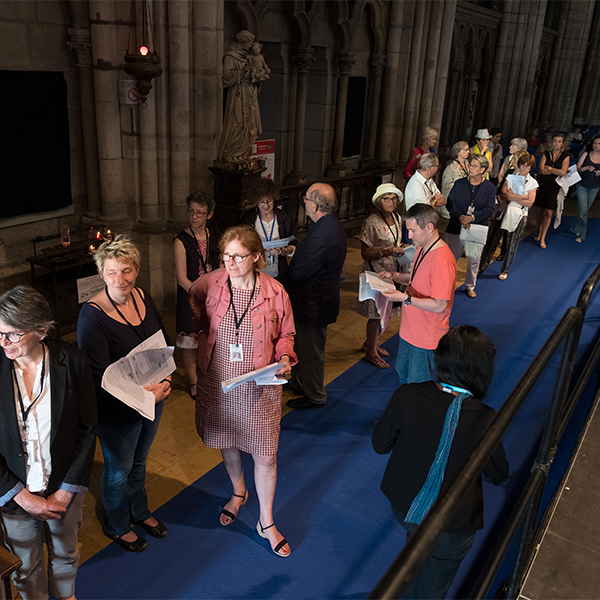 © Christophe Fillieule / FSD
VOLUNTEERS : FESTIVAL REPRESENTATIVES AND CUSTOMER RELATIONS
Since it launched, the Festival has relied on a large number of volunteers (around 150 people) throughout the Festival with two thirds from Saint-Denis (59%) and 67% from Plaine Commune.
The volunteers spend the year sharing the Festival's schedule and news with locals and welcoming audience members on concert evenings.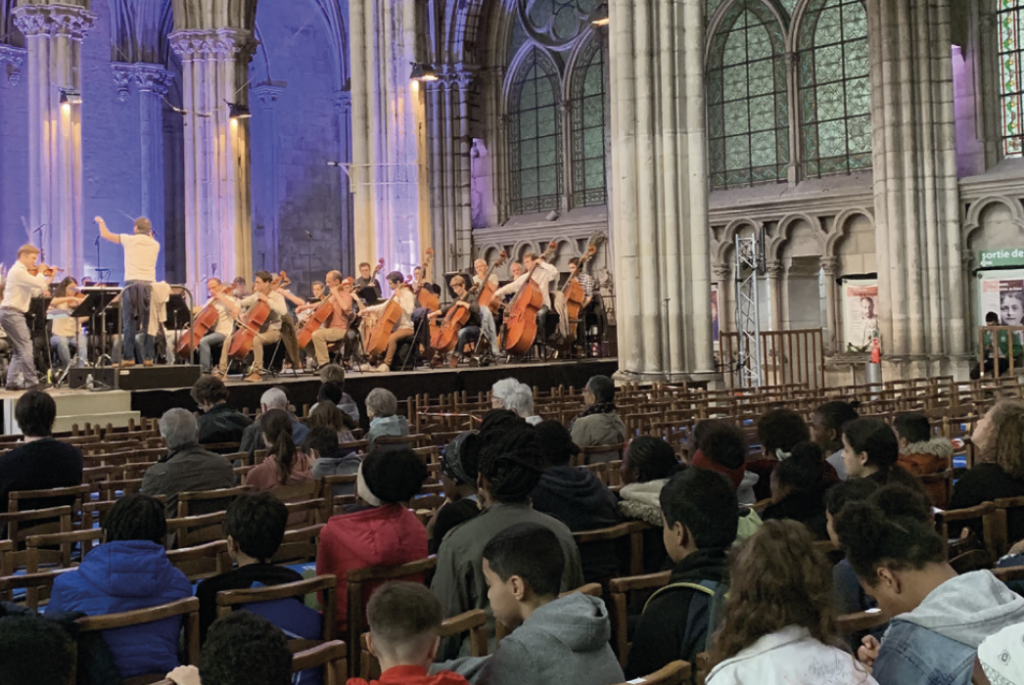 GENERAL CONCERTS OPEN TO SCHOOLS, music schools AND local ASSOCIATIONS
• 30 may 2022 : Rossini's Stabat Mater, with Orchestre Philharmonique de Radio France, conductor Myung-Whun Chung
• 6 june 2022 : Pergolesi's Stabat Mater, with Pretty Yende, conductor Louis-Noël Bestion de Camboulas
• 15 june 2022 : Cantatas by Bach, with Cappella Mediterranea, conductor Leonardo García Alarcón
• 23 june 2022 : Poulenc's Stabat Mater, with Orchestre National de Lille, conductor Alexandre Bloch