The Saint-Denis Festival's concerts are broadcast live on a big screen on the Basilica forecourt every year.
Saint-Denis residents can watch the outdoor concerts for free on deckchairs on the forecourt or at the nearby café and restaurant terraces.
A screen was set up at Résidence La Saussaie to end the Festival for the first time in 2021.
More information to come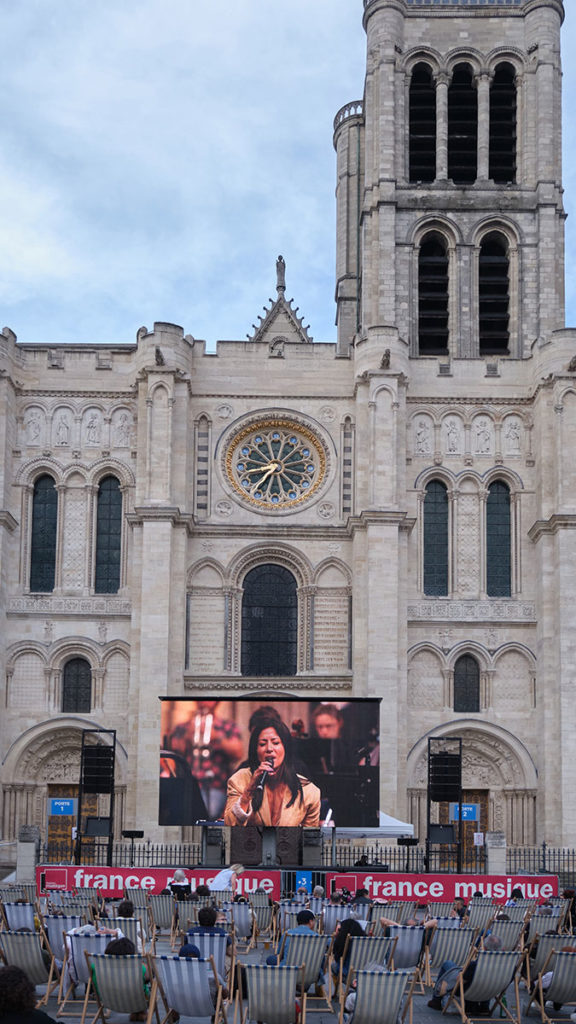 © Christophe Fillieule / FSD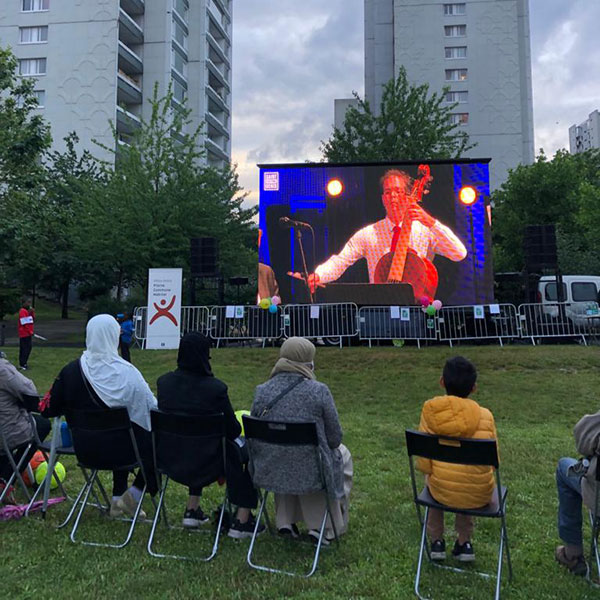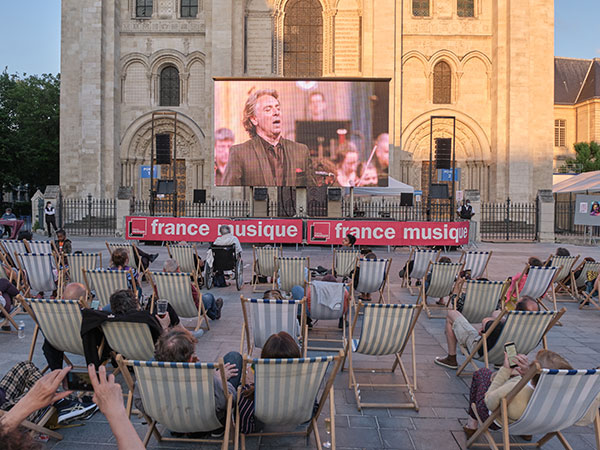 © Christophe Fillieule / FSD