Distribution
---
MUSICAL IMAGES OF THE PROPHETS ACROSS THE CENTURIES AND LANGUAGES
---
The Middle East, birthplace of the 3 monotheistic religions, is at the centre of this programme evoking the musical images of the prophets over the centuries in a number of different singing languages.
A special guest of the Festival, Simon-Pierre Bestion, a learned man with a taste for musical voyages, leads us on a sound exploration with his ensemble La Tempête. It will take us from the sacred traditional chants of the Christian, Muslim and Sephardi traditions to choirs composed by Brahms, Rachmaninov, Arvo Pärt and Machaut. This programme of beautiful chants is an invitation to contemplation.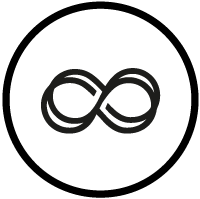 ---
Media
Pricing
| | |
| --- | --- |
| Cat. A | 35 € |
| Cat. B | 25 € |
| Cat. B Réduit | 15 € |
Practical info
Basilique de Saint-Denis
1, rue de la Légion d'Honneur – Saint-Denis
La Basilique royale de Saint-Denis était l'église d'une abbaye prospère et puissante pendant le Moyen Âge, et a été le premier chef d'oeuvre monumental de l'art gothique. La nécropole royale abrite les tombeaux des rois de France et possède d'exceptionnelles sculptures funéraires du XIIe au XVIe (Dagobert, Pépin le Bref, François 1er, Catherine de Médicis…).
En transports en commun
 arrêt Saint-Denis Basilique – Sortie centre-ville

 arrêt Gare de Saint-Denis (+ 10 minutes à pied ou correspondance en tramway )

 arrêt Saint-Denis Basilique
En voiture
Autoroute A1 sortie Saint-Denis / Stade de France – direction centre ville.
Attention, l'ensemble du centre ville est piétonnier. Nous vous invitons à utiliser les transports en commun.
Plusieurs parkings publics (sortie 24h/24h) sont également à votre disposition :
Parking Basilique INDIGO. Entrée : rue du Pont Godet.
Bible